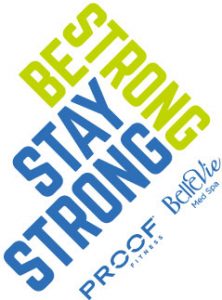 Group Fitness Event to Make a Stand To End Sex Trafficking
Saturday, January 22 from 7:30am to 4pm
Both Proof Fitness locations. Open to the Public.
In observance of National Human Trafficking Prevention Month, Proof Fitness and Belle Vie Med Spa are teaming up to present "Be Strong, Stay Strong," a group fitness event with the goal of making a stand to end sex trafficking. The event is in support of two local nonprofit organizations, Refuge for Women and The Well of Lexington.
STEP 1: Don't Wait! Register for your FREE class here and you will receive confirmation from Proof Fitness within 30 minutes. Spots are limited.
STEP 2: Arrive for your class at least 20 minutes prior to the start.
STEP 3: A $5 donation at check-in is optional. Proof Fitness will donate $100 for each participant that takes a class to support The Well of Lexington and Refuge for Women.
WIN a 3 month 'FACIAL & MASSAGE' package and a "BOTOX TREATMENT" package from Belle Vie Med Spa.  Belle Vie Med Spa is also offering 20% off of all products and services for attendees of the event. Proof Fitness will also donate a 3-month VIP membership with unlimited classes. The drawing will take place for 3 lucky winners at 4pm on the day of the event.
For more information, please contact Proof Fitness 859.559.0222.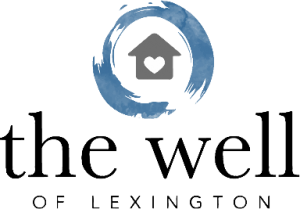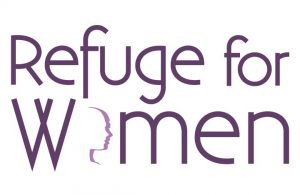 Proof Fitness Tates Creek
Event Schedule
8:00am – 5:15pm
| Instructor | Class | Time |
| --- | --- | --- |
| Susan Pope | TRX | 8:00am – 9:00am |
| Jeremiah Carter | Zumba Pump | FULL |
| Cassandra Leming | Mat Pilates | FULL |
| Sam Lombardi | Cycle45 | FULL |
| Cassandra Leming | Mat Pilates | 9:15am – 10:00am |
| Rachel Yarano | Cross Ropes | FULL |
| Vicki Robinson | Barre | 10:30am – 11:30am |
| Joy Beth Dawahare | Tabata | 11:45am – 12:30pm |
| Casey Collier | Crush | 12:00pm – 12:45pm |
| Cassandra Leming | Flex & Foam | 1:00pm – 1:30pm |
| Casey Collier | Crush | 3:00pm – 4:00pm |
| Heather Doyle | Barre or Bounce Barre | 4:15pm – 5:15pm |
Proof Fitness West Main
Event Schedule
8:00am – 12:00pm
| Instructor | Class | Time |
| --- | --- | --- |
| Casey Collier | Crush | 9:00am – 10:00am |
| Miranda Lin | 305 Fitness | 9:30am – 10:30am |
| Susan Kennedy | Yoga | FULL |
| Susan Kennedy | Yoga | 11:00am – 11:45am |
| Rachel Moore | Peak Conditioning | 11:00am – 11:45am |