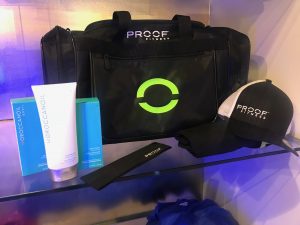 Give the gift of fitness or treat yourself!
FREE 3-month PROOF membership
Moroccan Oil shower gel & body lotion from Belle Vie on Main
60 min couples massage from Belle Vie on Main
2 personal training sessions
12 studio classes per month
FREE childcare for 3 months
PROOF branded gym bag, hair band, t-shirt & hat
To enter, simply complete the form.  All non-member visitors will automatically receive a 5-Day VIP PASS to Proof Fitness as a thank you!  For PROOF Members, simply complete the form and you will receive confirmation that you are already confirmed as a member.
WINNER WILL BE ANNOUNCED ON Monday, February 12, 2018 at 11:00am!!!
*Some restrictions apply.
Free 5-Day VIP Pass!
Includes Studio Classes and Kids Playroom!